[People sometimes talk about their history in the SCA as their "Society Resume" so I thought it might be interesting to format Alienor's accomplishments as if they were a traditional curriculum vitae — it does demonstrate that she's been busy!
If you have questions about the work she's done or her goals for the future, please drop by tomorrow's "Meet the Viceregal Candidates Night" and ask! — Mathghamhain]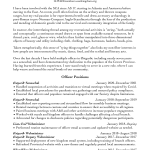 Alienor Salton
often called Piglet • mka Piglet Evans
144946@members.eastkingdom.org
I have been involved with the SCA since AS 17, starting in Atlantia and Ansteorra before moving to the East. At events you'll often find me on the archery and thrown weapons ranges, but my real passion is for experimental textile and dress accessory archaeology in post-Roman to pre-Norman-Conquest Anglo-Scandinavia through the lens of the production and mending of domestic goods vital to the survival and community integration of the family.
In essence, the interrelating thread among my recreational activities is "string," both actually and conceptually: a continuous strand drawn or spun from available natural resources, be it thread, yarn, cord, glass or wire, which is then further manipulated into three-dimensional objects of beauty and utility including cloth, clothing, bags, harnesses, baskets, beads, pins.
Taken metaphorically, this sense of "tying things together" also links my non-fiber interests in how people are interconnected by music, dance, food, and the scribal and literary arts.
Over the last decade I have held multiple offices in Østgarðr, including nearly seven years as a seneschal, and have demonstrated my dedication to the populace of the Crown Province. 
Having learned from this experience, I now stand ready to serve in a new role, where I can help weave and mend the social bonds of our community.
Officer Positions
Østgarđr Seneschal January 2020–December 2021
Handled suspension of activities and transition to virtual meetings when required by Covid.
Established local procedures for pandemic-era gatherings and ensured policy compliance.
Ensured that officers and populace remained engaged with our Society despite limitations.
Østgarđr Seneschal January 2018–September 2019
Established new reporting norms and streamlined flow for monthly business meetings.
Rotated meetings between cantons and counties to ensure their accessibility to all regions.
Paired business meetings with A&S and other activities to increase populace engagement.
Worked with royals and kingdom officers to handle challenges affecting a local branch.
Advocated for changes to disclosure policies regarding potentially dangerous participants.
Lions End Webminister January 2018–Ongoing
Performed routine maintenance of officer email accounts and updated website as needed.
Østgarđr Webminister January 2018–August 2018
Østgarđr Deputy Webminister January 2017–December 2017
Supported deployment of new kingdom email system, including training of branch officers.
Refreshed Provincial website with a new theme and regularly posted local announcements.
Whyt Whey Webminister August 2015–December 2017
Overhauled the Canton's web site and kept it up to date with news of nearby activities.
Whyt Whey Seneschal April 2015–December 2017
Managed branch operations, recruited officers, monitored reporting, and supervised events.
Raised engagement by hosting canton business meetings in conjunction with A&S nights.
Whyt Whey Minister of Arts & Sciences 2011–April 2015
Directed the local Sing Thing choral group starting in 2010, then expanded to Stitch Thing.
Established the Evening in the Solar A&S gatherings and hosted twice per month for years.
Taught classes and recruited others to teach on a wide variety of arts and practical crafts.
Event Stewardship
Whyt Whey Cloisters, Event Steward September 2017
Whyt Whey Cloisters, Event Steward September 2016
Whyt Whey Cloisters, Event Steward September 2015
Coordinated the SCA's presence at this annual medival festival attended by 60,000 people.
Recruited volunteers from across the region to demonstrate combat, arts, and other skills.
Projects and Publications
Doing It Wrong: Turn of the Millennium Arts 2017–Ongoing
Maintained an artistic weblog including a mix of medieval and contemporary handcrafts.
Survey of Women's Head Coverings from Migration-Era Northern Europe 2017–2018
Made numerous trips to libraries to review archeological research on individual garments.
Selected appropriate fabrics and hand-stitched recreations of hats, hoods, fillets, and veils.
Taught hands-on classes locally in the Crown Province and at Pennsic University.
Cord-Making Techniques: Lucet, Plaiting, Tablets, Fingerloops 2016-2017
Documented differences in characteristics of cords produced by four period techniques.
Taught hands-on classes locally in the Crown Province and at Pennsic University.
Whyt Whey Favorites Songbook October 2015–April 2016
Gathered favorite examples of period music from the local populace's choral repertoire.
Used musical typesetting software to present the songs in a consistent and readable format.
Orders and Awards
East Kingdom Order of the Silver Brooch January 2020
Østgarðr Order of the Seahorse January 2020
East Kingdom Order of the Silver Crescent February 2018
East Kingdom Order of the Silver Wheel March 2017
Østgarðr Order of the Silver Lantern September 2016
Premier of this order, given both for skill in the arts and for sharing arts with the populace.
Østgarðr Order of the Sea Dog September 2014
For service to the Canton of Whyt Whey in organizing the Evening in the Solar gatherings.
Award of Arms September 2014